Project Of The Month
Water Damage Basement Restoration
This was an insurance claim project. A pipe froze in their basement bathroom causing the entire basement floor and garage to be flooded. We came in and cleaned out all the water and debris, and removed the bathroom sink, toilet, and all damaged sheet-rock from the garage and basement immediately. We then put up new sheet-rock in the garage, bathroom, and basement. After the sheet-rock was in, we installed brand new vinyl flooring, new toilet, new vanity and sink, and recessed lighting. The Home Owner decided to do additional changes such as removing the fireplace, whitewashing the brick around the fireplace, wrapping the existing mantle above the fireplace, and installing a new shelf in the bathroom. The project was completed in just 6 weeks! Take a look at some of the before and after pictures!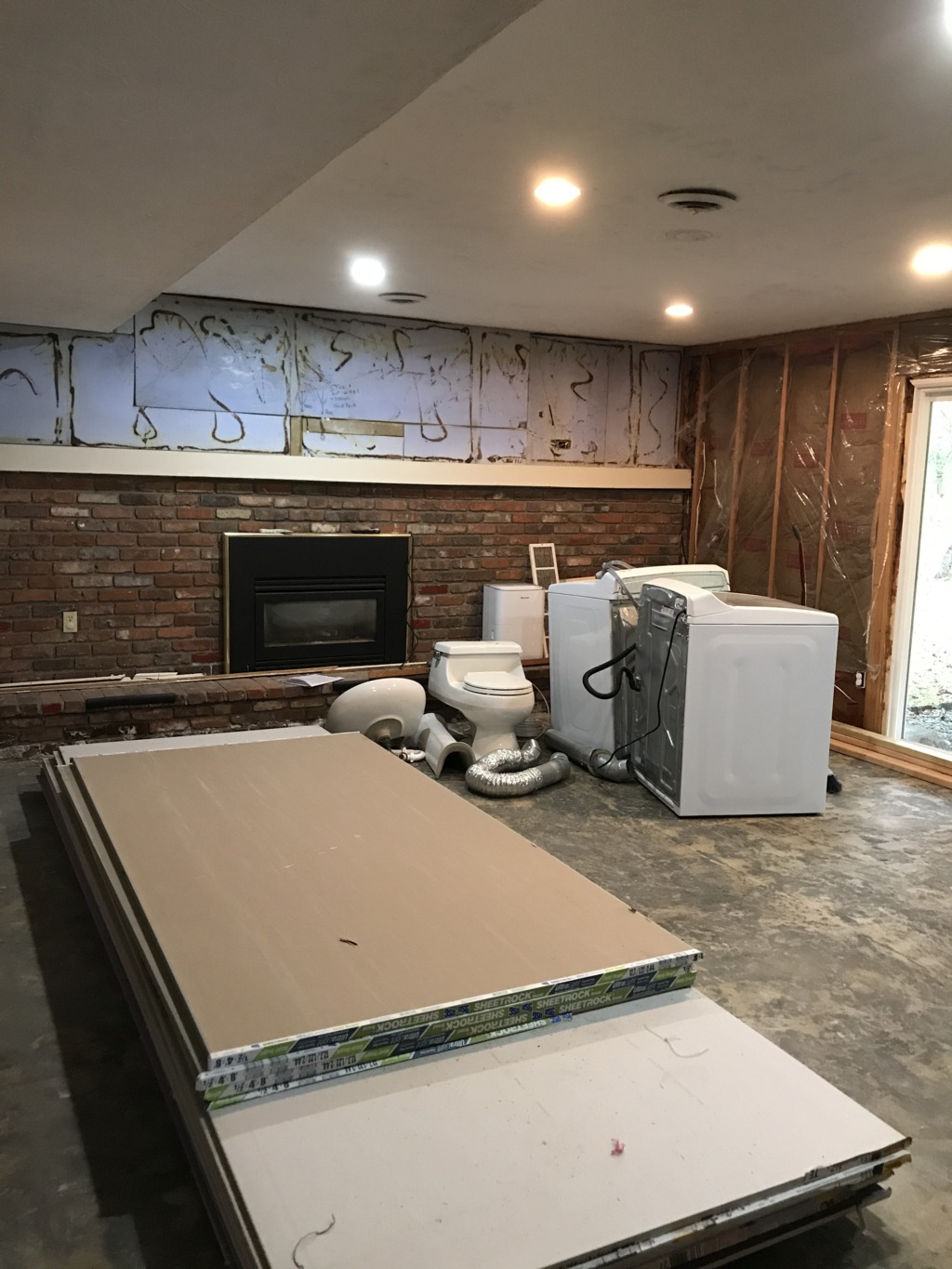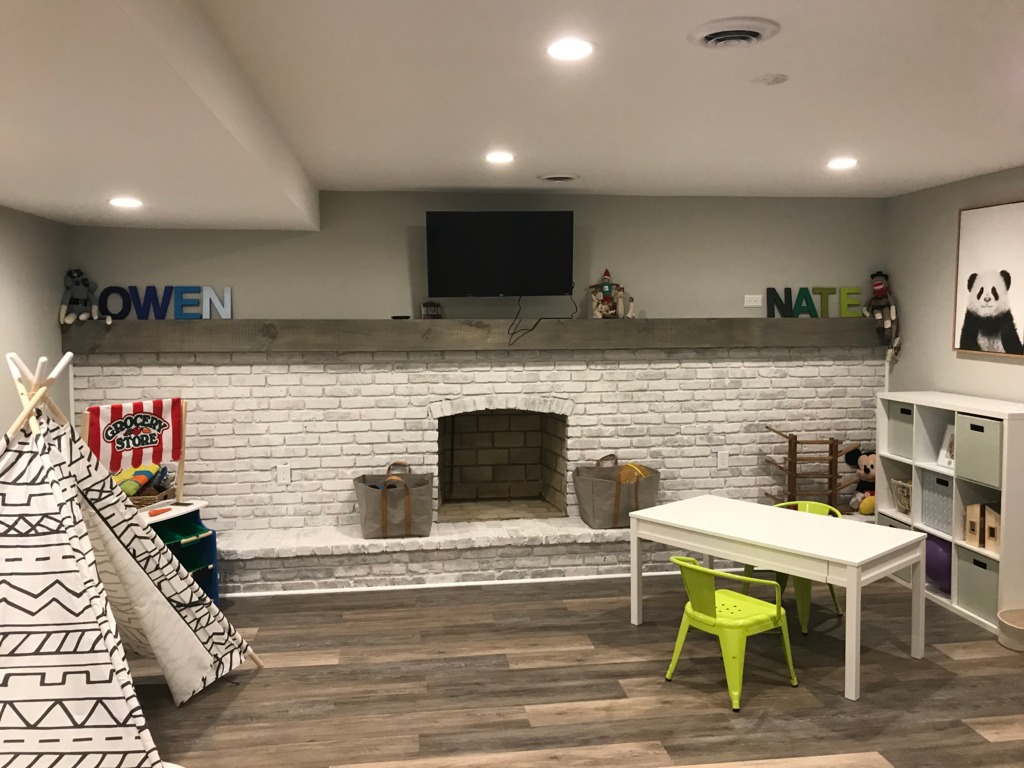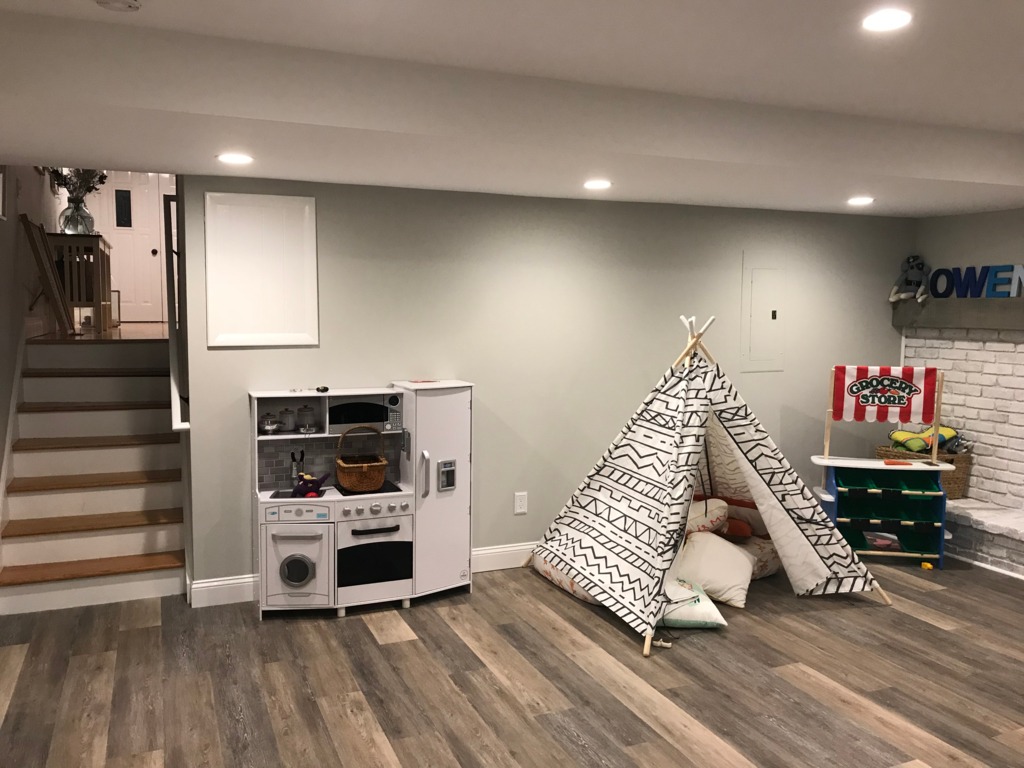 FREE DESIGN ESTIMATE
 Do you need help with your project?
Fill in your details below. Please provide me with as much information as possible, and we''ll get back to you ASAP.
NEC Showroom
1127 Route 9
Wappingers Falls, NY 12590
Contact Us:
Phone: (845) 298-4400
Toll Free: (800) NEC-3533
Mobile: (914) 490-4100
 EMAIL
necremodel@gmail.com
FOLLOW US:
NEC Showroom
1127 Route 9
Wappingers Falls, NY 12590
Contact Us:
Phone: (845) 298-4400
Toll Free: (800) NEC-3533
Mobile: (914) 490-4100
 EMAIL
necremodel@gmail.com
FOLLOW US: